Fourteenth Birthday - April 27th, 1970
---
Six years have passed since the "Beatles" party. We now live in Burbank, and have finished up an evening doing something or another - I forget what. We stopped by Lois Chaparro's house; she was a waitress co-worker with my mother and Angela's mother Mary at Sargeant's in Burbank. Little did I know a surprise birthday cake awaited me. Mom (in a vibrantly colored top) has got the cake, I await eating it and Angela scratches herself.
That's Lois' brother Kenny. I'm not sure why he's blowing out a candle on my cake. Check out my thick leather wristwatch strap - in style in 1970. I can't tell what kind of cake that was or what was on top. It looks like some tropical island themed thing. I assure you that my shirt is 100% acrylic.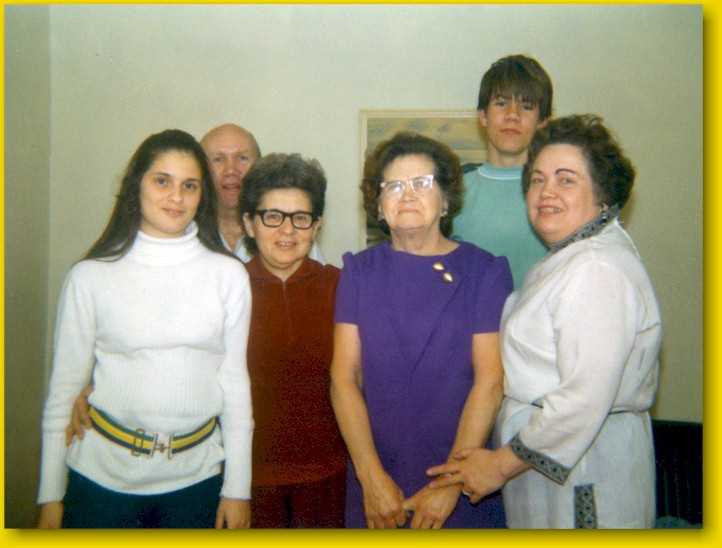 Here's a group shot, from left to right: Angela, Kenny, Mary, Lois' mother, me, Lois. Mom is taking the photo with our Polaroid Colorpack II camera.
Lois was a jolly person and had an explosive laugh that could shatter glass at fifty yards. I badly need something done with my hair - good grief.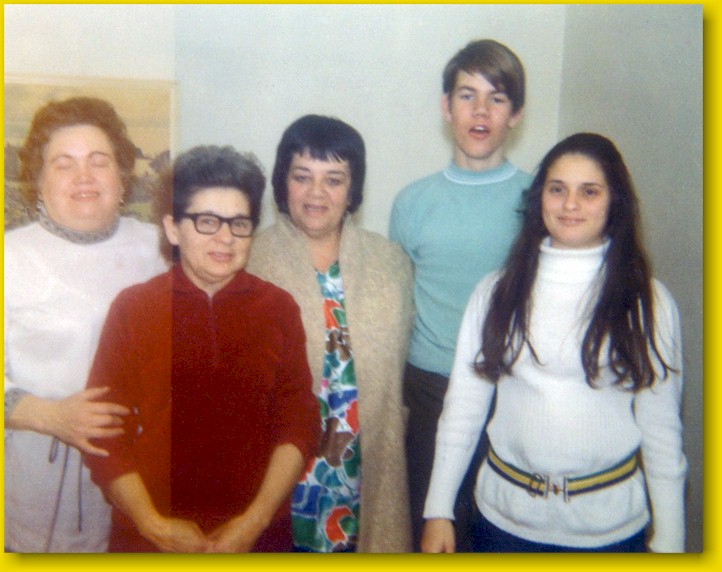 Another group shot taken by Kenny or his mother. The instant film for those old Polaroids had a chemical developer layer that one had to peel off; apparently something went wrong with the peel operation here and Lois is in an underexposed cell of her own.
There are no birthday photos of subsequent birthdays.
---