---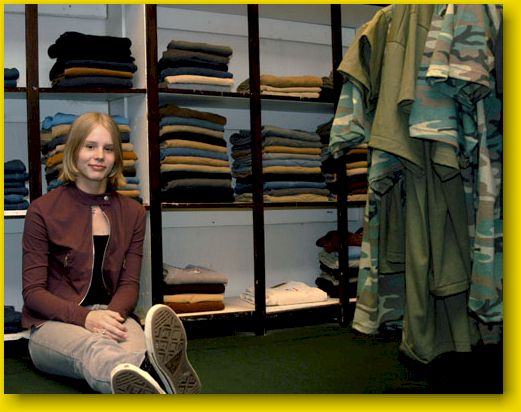 The image above is of Caitlin, a helpful lass who works at a store in Washington D.C. - actually, Georgetown - called "Deja Blue." They specialize in old pants and have a rather large collection of old corduroy trousers. Some are straight-legged, some are bell-bottomed, some are new old stock and some are worn, laundered, pressed and sold again. A neat place! (Deja Blue, 3005 M. Street, N.W., Washington, D.C. 20007, 202-337-7100 - I give this information because a number of my readers have contacted me over the years asking where to buy these.) I stopped by with my daughter while on vacation last year and made a mental note to take some photos for Avocado Memories.
Why were cords popular back in the Seventies? I'm not sure. Perhaps they represented more of a casual, organic earthiness than even blue jeans; the earth tones they came in may have helped sales. For whatever reason, I wore them like everyone else in high school. My favorites were straight-legged, but I had some bell-bottomed ones as well. (For the record, I stopped wearing bell-bottoms in 1980.) Generally, I wore the brown, navy blue and slate gray pairs the most.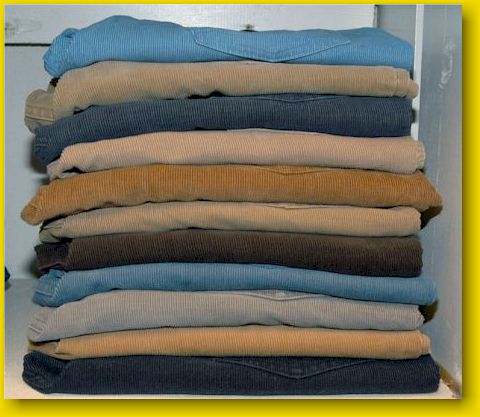 The light blue ones dirtied astonishingly quickly, as I recall. My friend Mike tells me that this was also the case with the light tan ones; you'd eat some food and the moment you put your hands in a pocket for something the efficient cleaning ridges of the cords would transfer the grease and oil directly to the material. In one of these photos you can see what looks like an orange pair. I never had a pair of these because I thought they were ugly. The same held for the burgundy or wine-colored ones.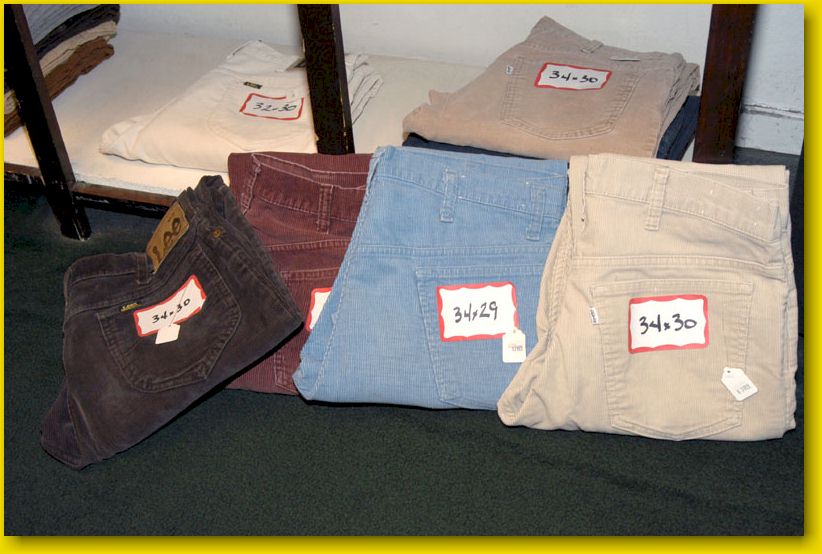 At Deja Blue I noticed a forest green pair, which I don't recall from the Seventies. Perhaps these were from the later Seventies, or early Eighties. At any rate, I never owned a pair of these, either. Oddly enough, the lightest-colored cords, the ones which appear nearly white in the photo above, dirtied less quickly than the light blue ones!
---
---