Gus' Man Cave
---
Gus, the current owner of 1631 North Lincoln St., has done a great job of fixing up that back house. It looks far more usable now than it ever did when we owned the place. The following are photos taken in May 2012 of his Man Cave.
Do you suppose he's a Packers fan?
Also note the Billiards sign, which my Mom found at a yard sale back in 1972 or so. Nice to see it still in service!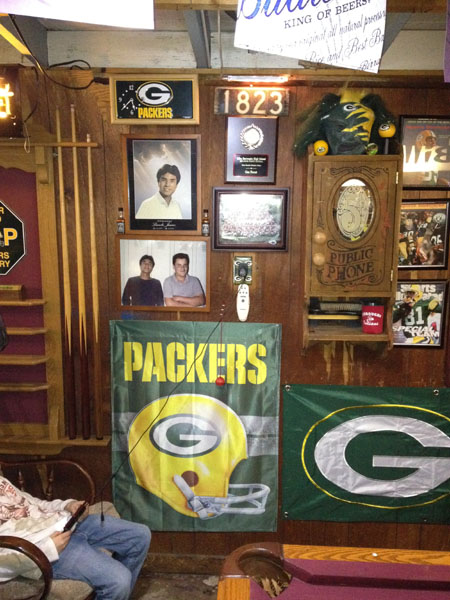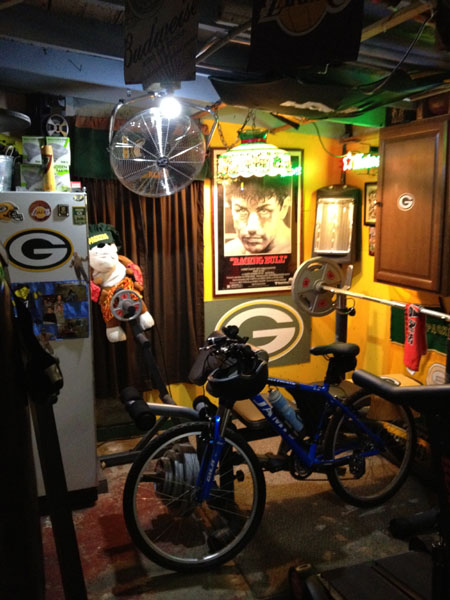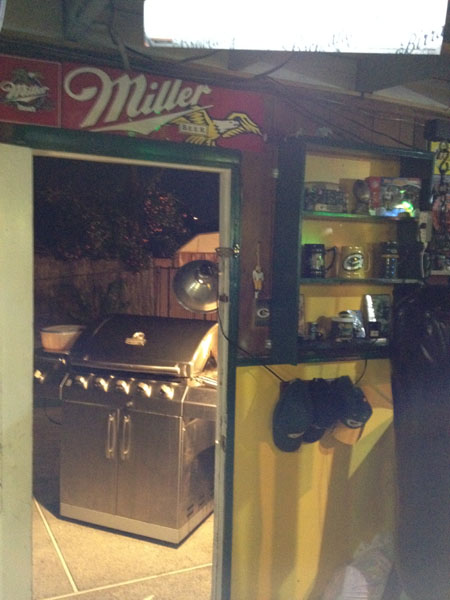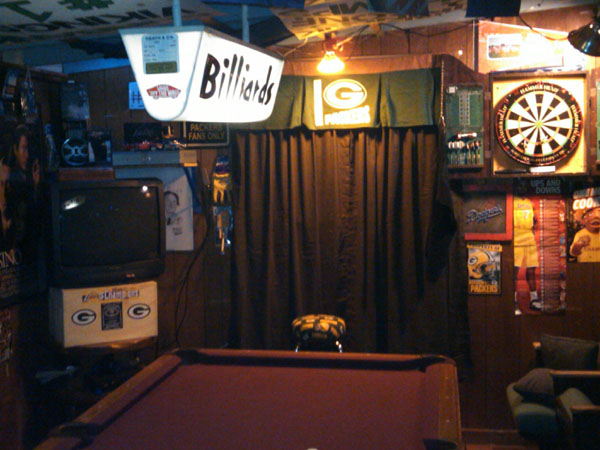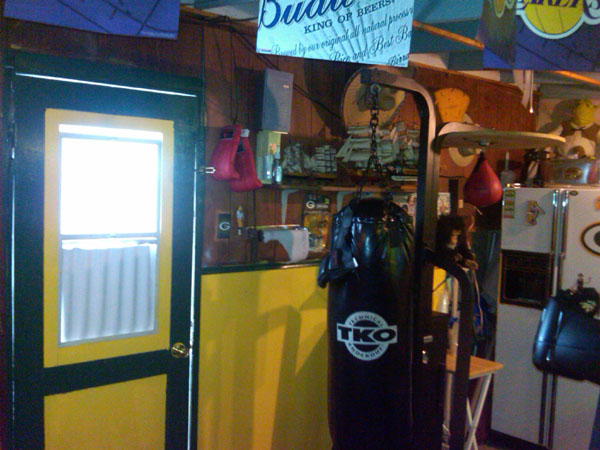 ---