The Patsy Award Pawprints at the Burbank Animal Shelter
---
You've heard of the Oscar, Emmy and Tony awards... have you ever heard of the Patsy Award? From wikipedia:
The Patsy Award was originated by the Hollywood office of the American Humane Association in 1939. They decided to honor animal performers after a horse was killed in an on-set accident during the filming of the Tyrone Power film Jesse James. The letters are an acronym, and stand for Picture Animal Top Star of the Year.
The very first recipient of a Patsy was Francis the Talking Mule in 1951. The award now covers both film and television and is separated into four categories: canine, equine, wild and special. The special category encompasses everything from goats to cats to pigs - Arnold Ziffel of TV's Green Acres was a two-time winner. Arnold's trainer, Frank Inn, was the proud owner of over 40 Patsy awards, thanks to his work with Orangey, the cat from Rhubarb (1951) and Breakfast at Tiffany's (1961); Higgins, the dog (who played the lead in the Benji movies and "Dog" on Petticoat Junction); Cleo the Basset Hound; and Lassie, to name a few.
Bob Barker served as host for the Patsy Awards but eventually resigned in protest of the cruel methods some trainers use when training animals for films. The awards ended in 1986 due to lack of funding.
(Click here to read the wikipedia article cited above; it explains what animal got what in much greater detail.)
The movie award recipients from 1951 to 1960 have their paw prints located at the courtyard of the Burbank Animal Shelter at 1150 N. Victory Place, Burbank, California 91502. (The shelter used to be located under the Burbank Boulevard overpass at the Five Points.)
Grauman's Chinese Theatre has nothing on Burbank!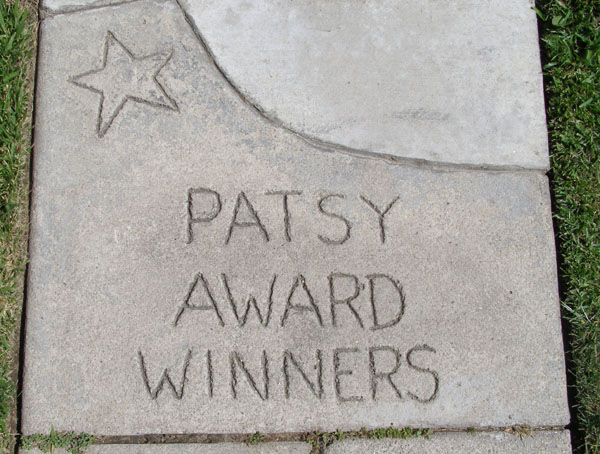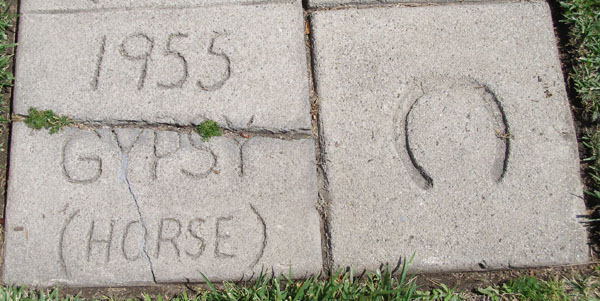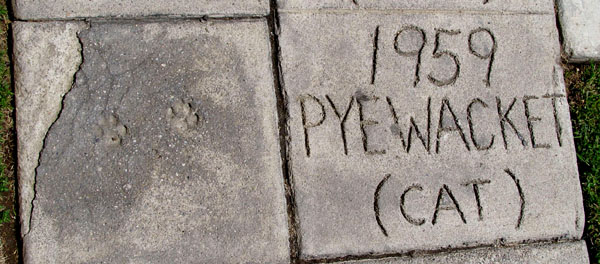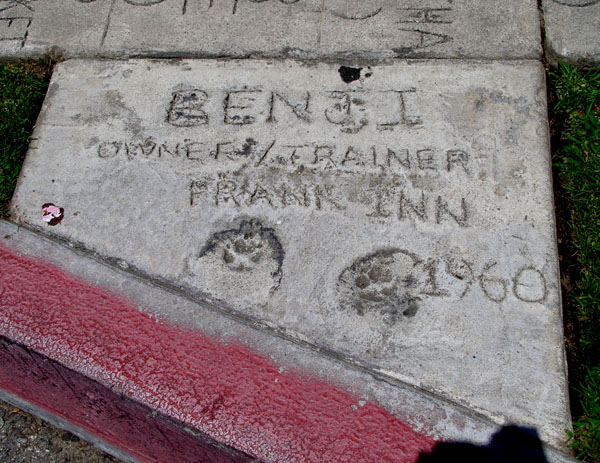 ---