The Rock House
901 E. Olive Avenue at 9th Street in Burbank
(From the February 2011 Senior Bulldogs News)
---
Velma and I visited the Rock House last week for an open house. The owners have completely restored and remodeled the 1922 built home to better than new condition. The baths and kitchen have the latest appliances. There is a small breakfast nook off the kitchen on the 9th street side.
The small bedroom on the front of the house was once used by Henry Ford (July 30, 1863 - April 7, 1947) where he slept on a Murphy bed when he came to Burbank to inspect the local Ford Agency which was owned by the owners of the house. Ford's bedroom is now a den to watch TV and listen to CDs.
The Ford Agency was on the corner of San Fernando Rd. and Angelino St. Today the Ford logo is still visible on the brick wall behind the Gordon Biersch restaurant across from the Holiday Inn. The rocks used to build the house came from the Tujunga Wash by truck. There is also a rock house next door and another one across the street.
Home at Olive Ave. and Ninth St. in Burbank was built in 1922 entirely of local river rock, photographed on Thursday, July 29, 2010. The home has been declared the first residential landmark in Burbank.

Color photos from Paul Roa/Leader via Cathy Palmer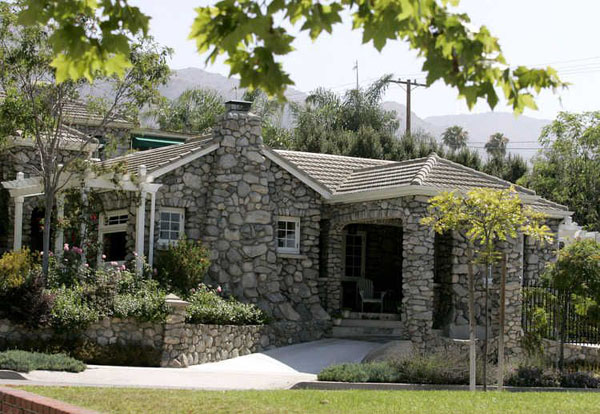 Photos from an open house in April 2012; as you can see, the current owners have done a great job with the house! That chandelier is original to the house...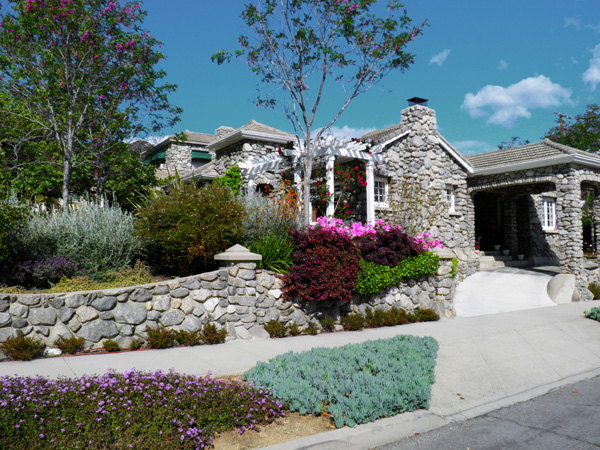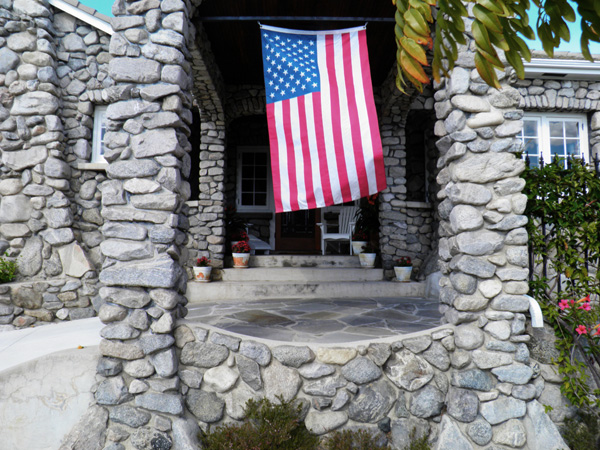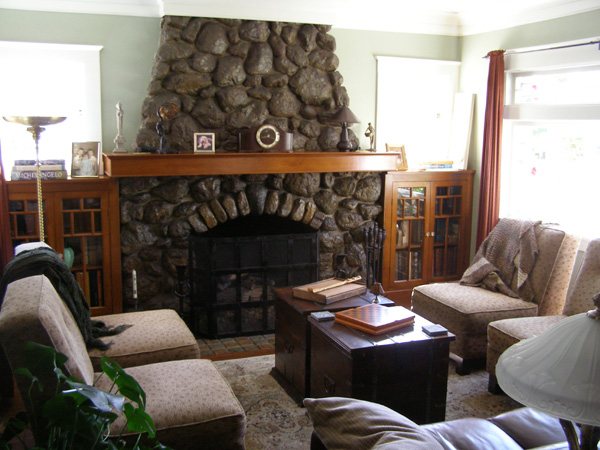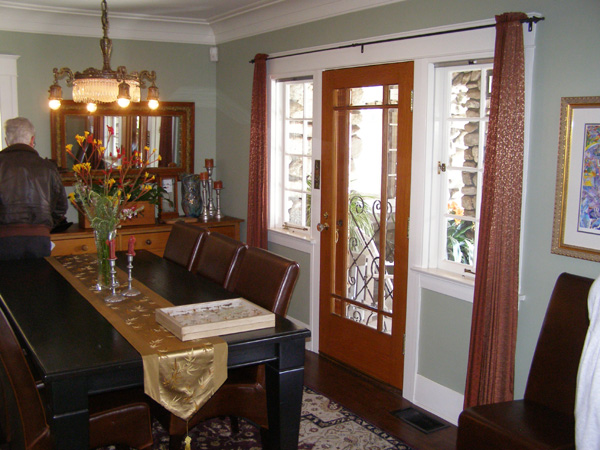 ---