The Burbankia Slide Show
Buena Vista Library, 9 July 2011
---
Mike and I had a blast presenting the Burbankia slide show at the Buena Vista Library on 9 July 2011, in commemoration of the 100th anniversary of the city's incorporation. That was part one. Part two was presented by Mike in August. My wife took a video of the July presentation; I have uploaded it to youtube in seven segments. It's about 90 minutes in all. There is no video of the August presentation. Enjoy!
Part One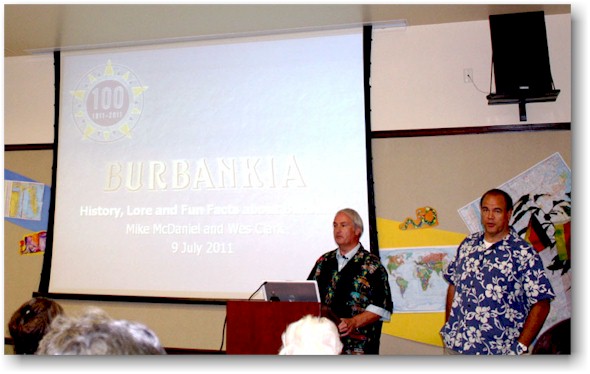 We begin.
Taking questions - there were a lot!
Mike formatted a bunch of the photos on Burbankia for displays...
Burbank Library Blog Entry about the slide show
---