Was Uncle Tom's Cabin in Maryland?
Illustration by Harry Dierken
---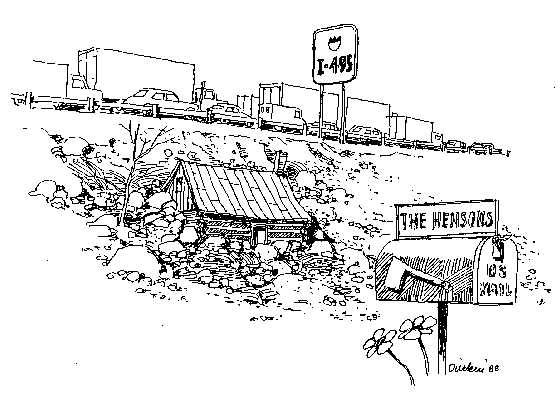 ---
Uncle Tom's Cabin was based on the real-life story of Josiah Henson, a slave born in Charles County, Maryland. Later he became the property of a farmer who owned a plantation in Montgomery County. The Montgomery County Historical Society says that a log cabin that stood on the plantation where Henson lived still exists today, but they have no way of verifying that it was occupied by Henson. The cabin is located behind a residence on Old Georgetown Road in Bethesda. (From Washingtonian magazine)
---
See also, A Visit to the Real Uncle Tom's Cabin. Apparently NPR is willing to accept that this is the right place! Also, note the Newport Mills historical marker.
---