The Hog Hill Guard
from the 10 April 1966 Durham (NC) Morning Herald
---
Bill Bailey is incensed.
About a year or two ago I got his photocopy of a 1966 article from the Durham (NC) Morning Herald with a handwritten note: "...hope this puts to rest all the B.S. from 'authentic units' formed in the 1970s and 1980s. Hog Hill Guard was certainly the first Civil War reenactment unit to 'have it all together.' Everything after the Hog Hill Guard was simply 'me too.'"
So there!
If you'd like to dispute Bill his e-mail address is "wbailey1@nc.rr.com"
If you do, leave me out of it. I'm done fighting civil wars!
Jonah Begone
"Handy with musket or thimble and thread..."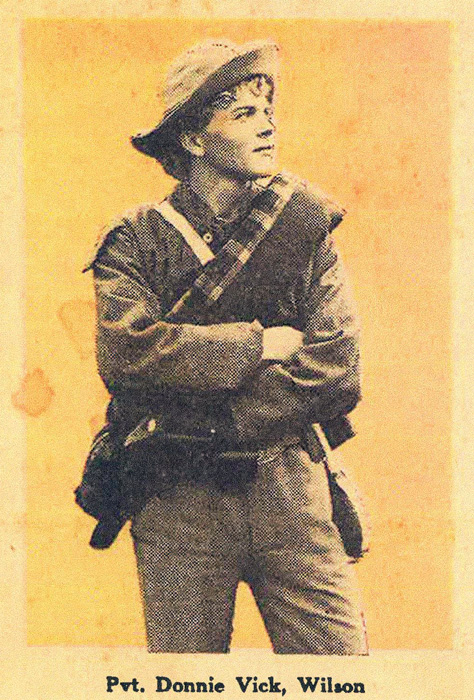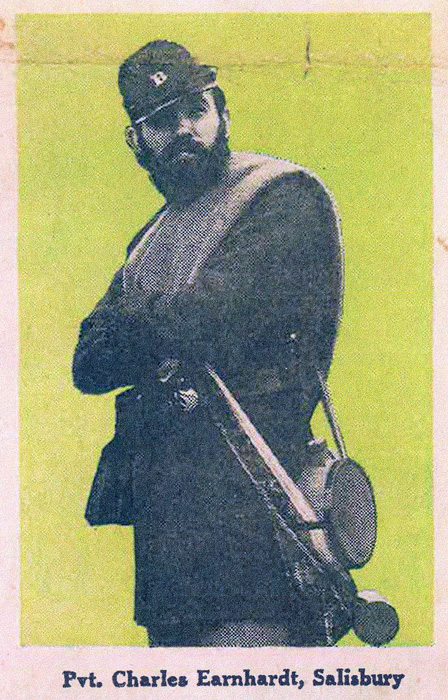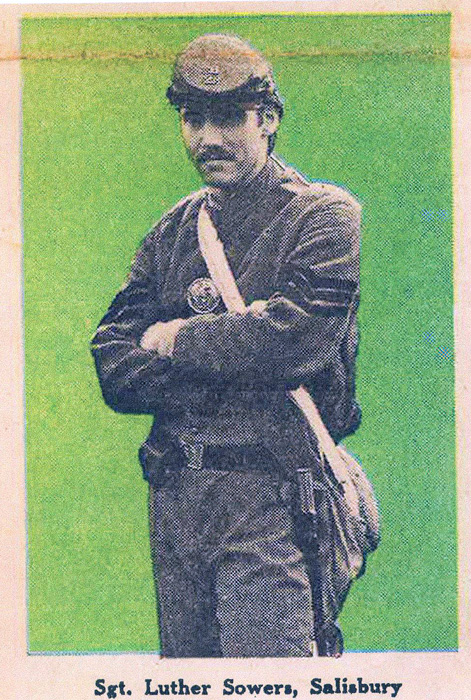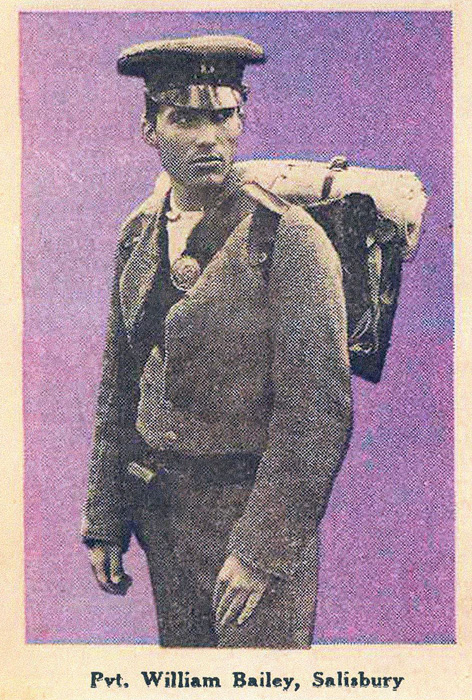 The caption for the three photos below is, "The Hog Hill Guard is shown here on a visit to the Bennet Place in a regular drill 'muster.' The unit has visited many notable places of Confederate history in its effort to become familiar wih the great events of the Civil War."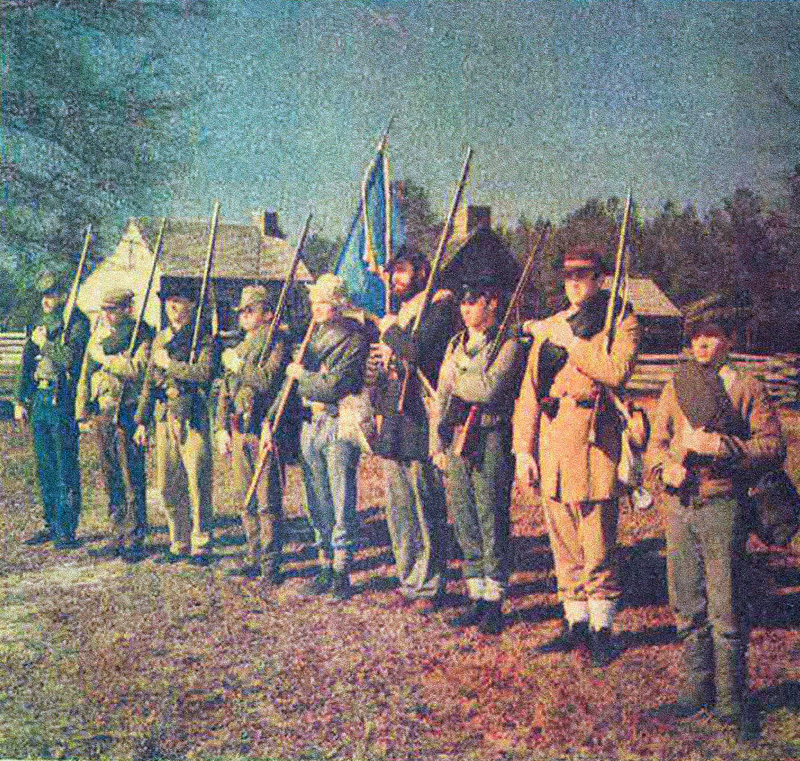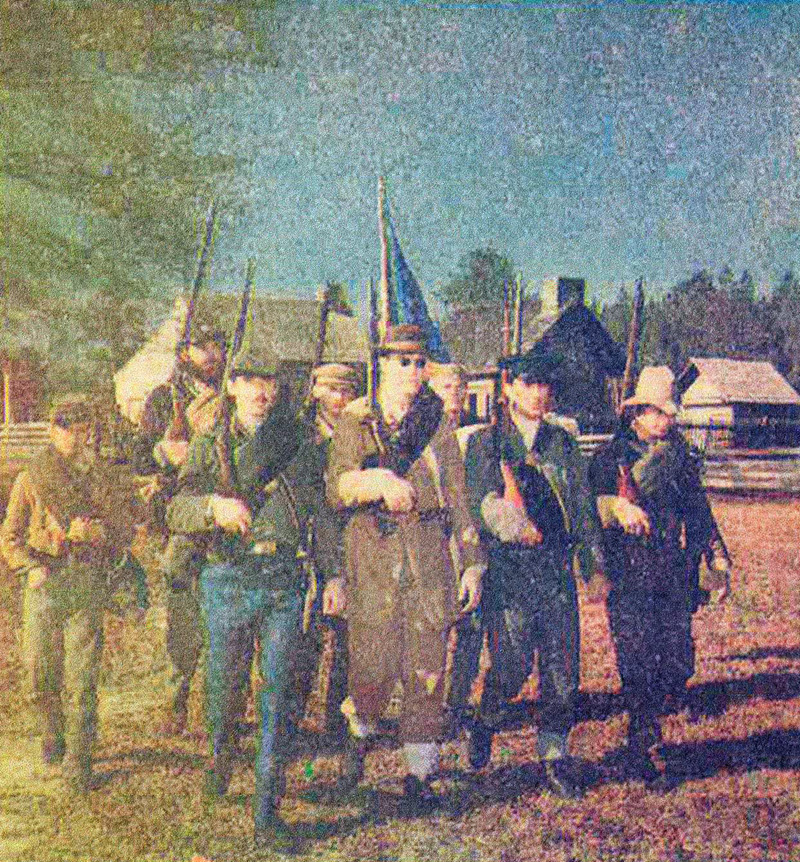 ---