Noir Tough Guys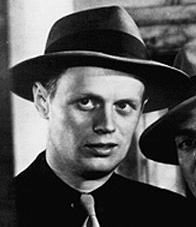 Richard Widmark as Tommy Udo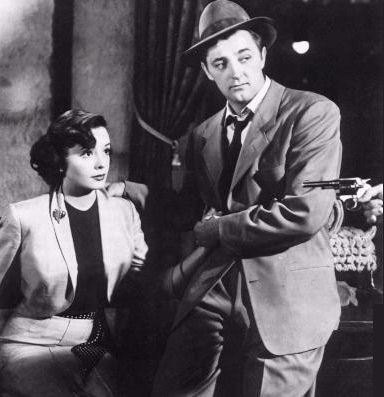 Sleepy Bob Mitchum
Robert Ryan
Burt Lancaster awaits the Killers.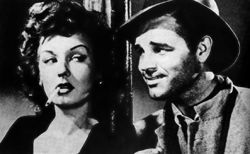 Anne Savage and Tom Neal, "Detour"
I get a kick out of this image. It's a publicity photo for the film;
there is no scene where they meet at a lamppost, and the earnest,
hopeful look on Tom Neal's face and Anne Savage's intrigued look couldn't be
less descriptive of the relationship between the two characters.
Perhaps the actor and actress liked each other. Another, somewhat different image, is below.